Welcome To Kindergarten!
Check out our pages in Canvas by clicking Canvas name in the upper right corner.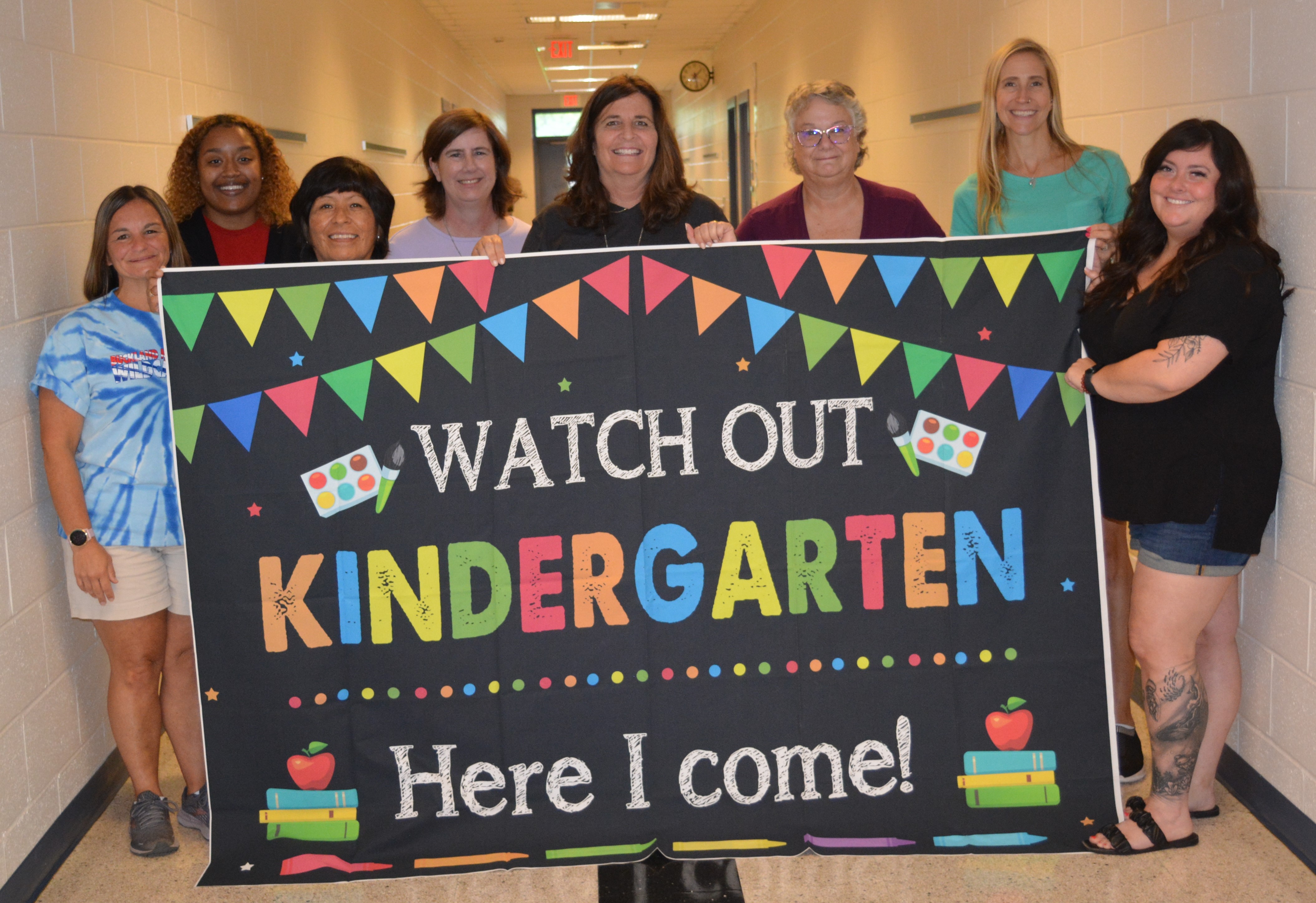 Teachers
Mrs. Burchard burchamx@pwcs.edu 
     My name is Melissa Burchard. I have three sisters, one brother, four nieces, one nephew and one great-niece. I have been teaching since 1990, taking two years off to try my hand as a front desk receptionist. I have taught in grades K-3. I am currently a Kindergarten teacher at Buckland Mills. In my free time I love to read and bake cookies.
Ms. Pirisino wisinsgn@pwcs.edu 
 This is my fifth year teaching at Buckland Mills, but my twenty-first year teaching Kindergarten. Early childhood education is one of my passions and I love learning with and from my students. When I'm not at school I enjoy being active outside, traveling, reading, cooking, volunteering, and spending time with family.
     My name is Miss. Swiger, and I am thrilled to be your child's teacher! We are going to have so much fun and we are looking forward to an amazing year in Kindergarten. This is my 5th year at Buckland Mills Elementary school. I previously taught special education in my earlier years, and have a background in music therapy. I am from Pittsburgh, PA originally where I obtained both undergrad and graduate degrees from Seton Hill University.
Mrs. Watts wattske@pwcs.edu 
     My name is Karen Watts. I have been teaching at Buckland Mills since the school opened in 2006! I have taught both Kindergarten and First Grade here. I am married to a retired chemistry teacher, and together we have 3 adult children, and 1 dog named Fargo.
TA's
Ms. Andruzzi andruzne@pwcs.edu
     Hello, my name is Nicole Andruzzi and I am the Kindergarten Assistant for Melissa Burchard. I have been at BMES for eight years. In my spare time I enjoy spending time with my son and daughter who are 15 and 14. 
Ms. Trucios truciogg@pwcs.edu 
     My name is Glorinda Trucios. I have been working in Prince William County Schools for the last 15 years. I have been working with Mrs. Watts for the past 12 years. I have 3 adult children and 2 dogs named Mini and Jax.
Ms. Mabry mabrytm@pwcs.edu 
     My name is Miss Tatiana Mabry, and I am super excited to meet our students. This is my second year at Buckland Mills Elementary School. I am studying to earn my degree in Early Childhood Education.
Ms. Drury druryda@pwcs.edu
     Hello families! I am Deanne Drury and thrilled to be working with Ms. Pirisino again this year. I am really excited to get to know your little ones throughout kindergarten. Bring your "can do" attitude and biggest smiles for an amazing adventure. 
Want to learn more at home? Go to
www.portaportal.com/pwcsk1
for learning activities.