Encore Team Page
Click on Canvas in the upper right hand corner to access our Canvas pages.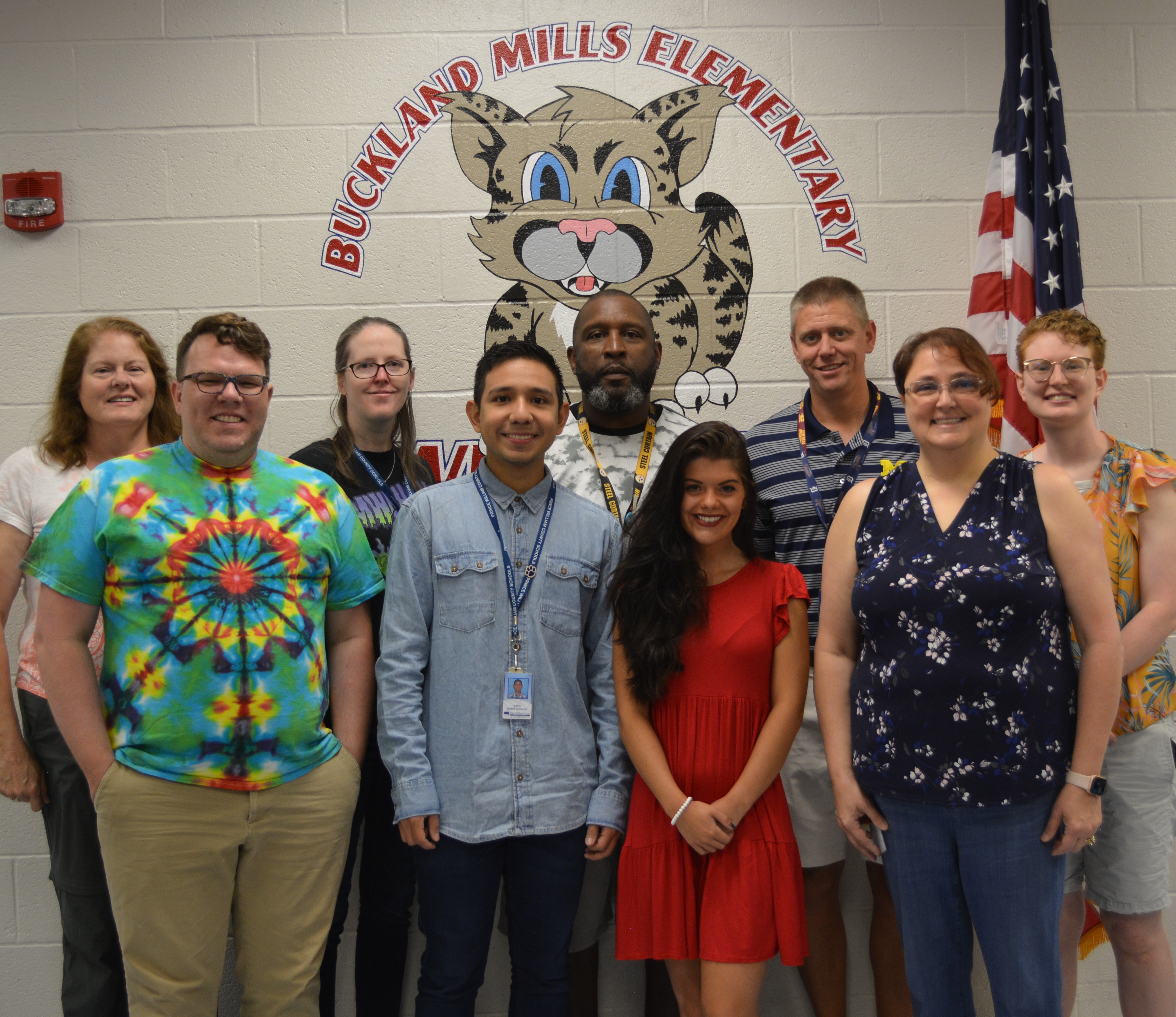 Counselors
Ms. Wortham - Grades 2,4,5 worthame@pwc.edu 
Ms. Scott - Grades K,1,3 scottkm@pwcs.edu 
My name is Kalene Scott. This is my 4th year as a school counselor. Outside of school, I teach dance at Lyrique Dance, travel, and play with my Golden Retriever Penny! 
We are happy to help all students with their social/emotional, academic, personal, and career needs!
Mission Statement
The Buckland Mills Counseling Program promotes the academic, personal/social and career/interest development of our school community. Every child succeeds and grows to their potential as a lifelong learner, critical and compassionate thinker, and responsible citizen of the country and world.
Vision
The Buckland Mills Elementary School Counseling Department vision is to provide a comprehensive school counseling program that provides equal access to all students because every child matters and every minute counts. This program serves as an integral piece of the students overall educational experience to promote lifelong learners, critical and compassionate thinkers, and responsible citizens of the country and the world.
Beliefs
Professional School Counselors at Buckland Mills Elementary School believe:
 All students are unique and worthy of dignity and respect

 Every student is capable.

 It takes a village! In order for all students to succeed, the school counseling program must work collaboratively with professionals within and outside of the Buckland Mills community.

 All students have to right to feel safe in their learning environment.

 In order to succeed, a student's most basic needs must be met. If that is not the case, the school counselor will assist that child to obtain what they need.

 Every student is entitled to an environment where their individuality is appreciated and encouraged within the framework of a classroom setting.

 Not all students demonstrate their ability strictly through academics. Additional programs should be in place to recognize the whole student.

 We are advocates for the teacher, student and parents of the Buckland Mills community.

 Sometimes, the school setting may be the only place a child's needs are met.
Emotional Support Available for Students
PWCS cares deeply about students' emotional well-being during their time away from school. If a student is in need of emotional support during this time, please feel free to send an Email to StudentSupportServices@pwcs.edu. A school mental health or health professional will answer and offer virtual support to students to the best of their ability. This Email is not to be used for emergency situations as it will not be monitored 24 hours a day. If a student is ever in an emergency situation he/she is encouraged to call911 or utilize one of the resources listed below:
Emergency Resources:
ACTS Helpline703-368-4141
1-800-SUICIDE (24-hour hotline)1-800-784-2433
Crisis Text Hotline (24-hour hotline) 741741
PWC Child Protective Services Hotline 703-792-4200
PWC Community Services Board 703-792-7800