Welcome To 1st Grade!
Check out our pages in Canvas by clicking Canvas name in the upper right corner.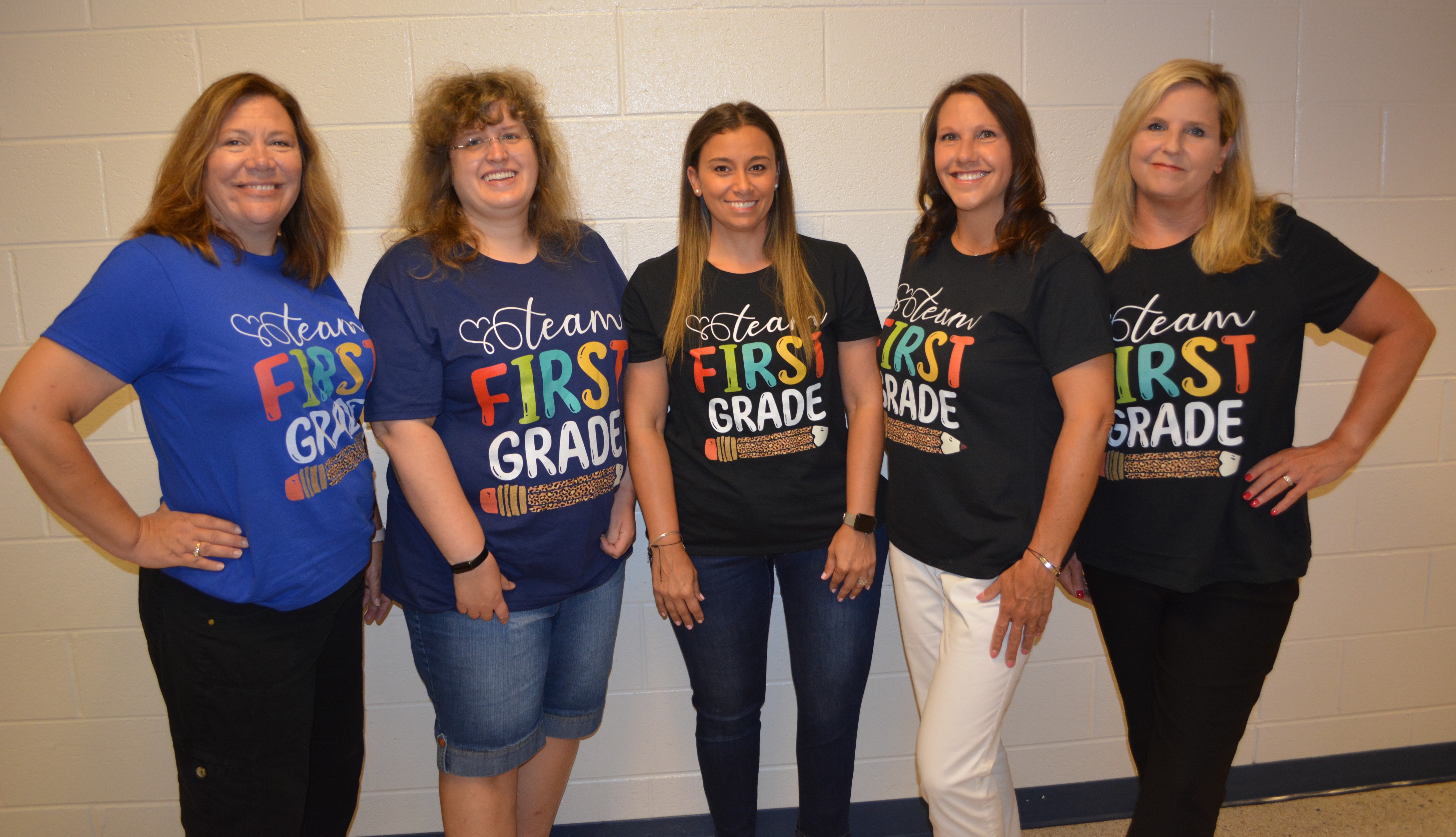 Teachers
Mrs. Pucci puccimi@pwcs.edu 
     Welcome to First Grade!  My name is Michelle Pucci and I am your child's First Grade teacher. I have an Associate's Degree in Early Childhood, a Bachelor of Science Degree in Elementary Education, and a Masters Degree in Reading K-12. I have taught in New York State and here in Virginia in Faquier County and Prince William County. This is my thirteenth year of teaching here at Buckland Mills Elementary School. I have taught Kindergarten, First Grade, and Second Grade here. I have also been a Reading Specialist and an Academic Intervention Support teacher working with Kindergarten through Fifth Grade students at other schools. My favorite grades to teach are the primary grades. The children learn many foundational skills in these grades and I absolutely love the opportunity to foster a lifelong love of learning! I look forward to an awesome year!   
Ms. Spain spainse@pwcs.edu 
     This is my fourteenth year teaching at Buckland Mills Elementary and my third year teaching first grade.    I grew up in this area and have seen many changes.  There are lots of things I like besides teaching.  In my spare time I like to read comics/graphic novels, draw, paint, color and play video games.  One of my favorite video games is Sonic the Hedgehog 2.  It was the first video game I played when I was in elementary school and I still enjoy playing it today.  I am also a fan of Pokemon, especially Pikachu and have played the original games (I cannot keep up with the new ones).
Mrs. Sumter sumterch@pwcs.edu 
     My name is Cortyne Sumter and I'll be entering my 19th year in this AWESOME profession! I have taught grades Kindergarten - 2nd grade. I LOVE teaching first grade! I am from New Orleans, LA. I am a HUGE Saints football fan.  I enjoy spending time with my family, traveling and going to the beach.  I have been married for twelve years and have two beautiful children. I am looking forward to an amazing year with my first-grade Wildcats!
Ms. Szczypinski szczpcm@pwcs.edu 
     My name is Colleen Szczypinski and I am a new teacher here at Buckland Mills Elementary.  After graduating from James Madison University I taught in Fairfax County Public Schools.  I taught second and third grades there.  I also taught kindergarten and a kindergarten/first grade multi-age class for two years in Chapel Hill – Carrboro City Public Schools in North Carolina.  Prior to working at this school I worked in Kindergarten at Liberty Elementary in Loudoun County Public Schools for four years.  I recently moved here to Gainesville 3 years ago and I absolutely love living here!  I have 4 children – Sarah is my oldest, Nick is a senior at Radford University, Nathan is in seventh grade at Bull Run Middle School, and Noah is a fourth grader at Mountainview Elementary School.  My hobbies are reading books, decorating, gardening, and cooking.  I love to go walking with my husband and my kids and we vacation every summer at Ocean City Maryland.  My favorite movie is "Elf," my favorite thing to do in the Fall is eat smores with my kids at our fire pit, and I Love CHOCOLATE!   This summer my kids and I discovered a cool hiking spot in the Shenandoah mountains called, White Oak Canyon.  Now I like to go hiking there and watch the pretty water falls.  You will LOVE being a First grader here at Buckland Mills and we are going to be learning so many new things!  The Best part about First grade is reading SOOOO many fun books every day.  Let's have a Great year here together in First grade! 
Ms. Terhaar terhaaml@pwcs.edu 
     My name is Michelle Terhaar.  This is my 14th year in education and second year here at Buckland Mills ES.  I am originally from California and graduated from San Diego State University.  I have three children and enjoy spending my time outside the classroom attending their sports activities. I am excited for another awesome year as a BMES Wildcat!
Want to learn more at home? Go to www.portaportal.com/pwcs1 for learning activities.